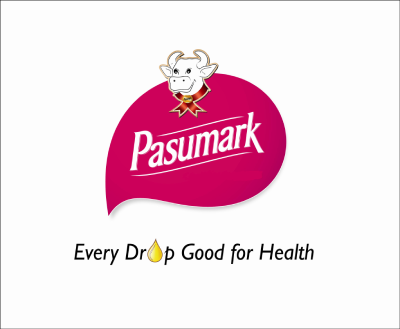 T.M.M.R Rathinasamy Nadar & Co.
We are the manufacturers of Pasumark Brand and have been delivering superior quality since 1977.
We are located in the southern part of India in Virudhunagar - a place known for natural cooking oil processing.
Our mission is to produce rich-in-nutrients and high quality edible oil through natural processes.
We source only the best raw materials for our oils from all parts of the country and run it through a series of cleaning & testing before accepting them for our production.
Nearly 400 tons of quality edible oils can be extracted from our facility monthly. All our production processes are free from chemicals and any artificial additives. We have continuously improved our manufacturing processes over the years to preserve and enrich all the natural nutrients, flavour, colour and aroma.
Why Us
Why Choose Pasumark ?
Experience
Established in 1977, we have more than 40+ years of experience in the field of oil processing and trading
Quality
Our products are extracted from superior quality raw materials and are 100% pure and natural
Trust & Loyalty
We give prime importance to maintain the trust and loyalty gained from millions of home-makers over the years
" ஆரோக்கியமான தலைமுறையைக் காண பசுமார்க் குழுமத்தின் வாழ்த்துக்கள் ! "
Our Products
Check out our Awesome Products !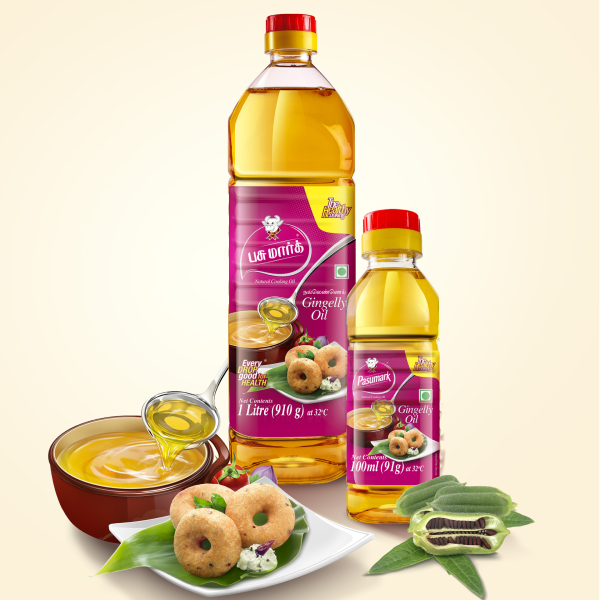 Pasumark Gingelly Oil
"Every drop good for health"
Since our inception in 1977, our company has always worked towards providing our valued customers with the best quality Gingelly oil produced 100% naturally without any chemical use. In this endeavour, we buy only the best seeds from farmers all over the country and pass it through multiple separation (cleaning) processes to remove the seeds of any and all impurities. Then the mature, good quality, healthy seeds along with palm jaggery are crushed and filtered to produce the oil. In our processes, we ensure to preserve all the natural nutrients and flavour of the oil. There is no addition of chemicals or artificial agents during the manufacturing process.
Available In:
Pouch (50 ml, 100 ml, 200 ml, 500 ml, 1 L)
PET Bottles (100 ml, 200 ml, 500 ml, 1 L)
HDPE Can (2 L, 5 L)
Tin Container (15 KG)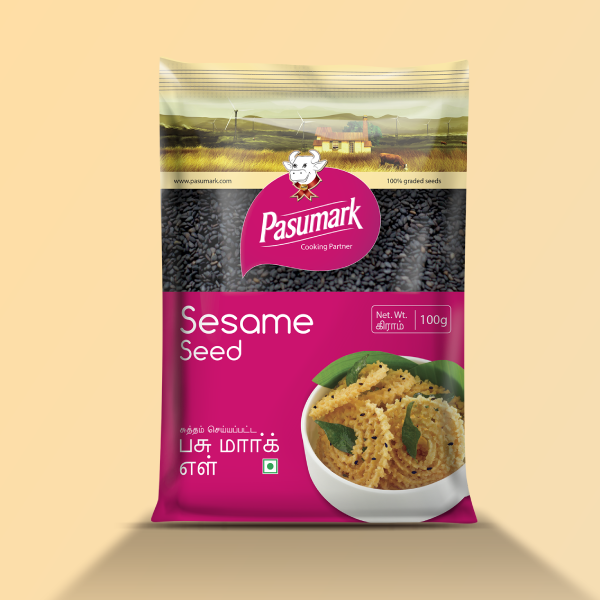 Pasumark Sesame Seeds
Pasumark Sesame Seeds contains numerous essential nutrients which help in maintaining a healthy body. They are a rich source of proteins & iron. 30 Grams of Pasumark Sesame Seeds have more calcium than a glass of milk.
Pasumark Sesame Seeds are ideal to make Chutney, Chikki, Sweets & Savories.
Available In:
Variants: Black/ Red/ White Sesame Seeds
Packs: 50 G, 100 G, 1 KG, 5 KG, 50 KG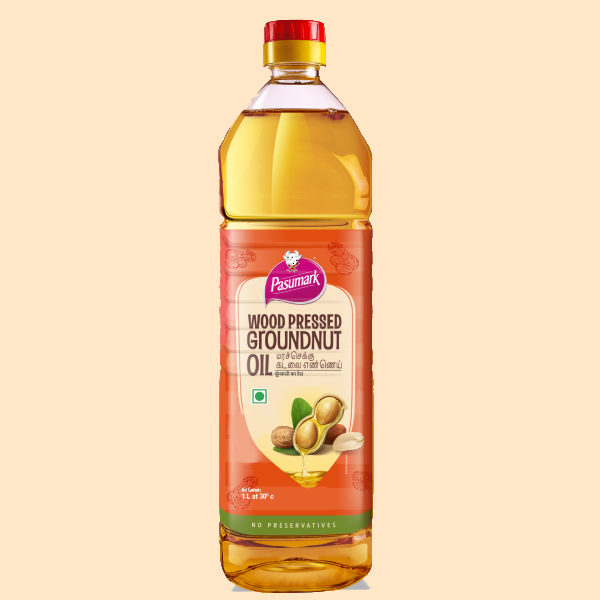 Pasumark Mara Chekku Groundnut Oil
There is a direct co-relation between the quality of the oil and the way it is made. Pasumark Mara Chekku Groundnut Oil is cold pressed oil extracted from the traditional wood press machine. During this manufacturing process the nuts are crushed at room temperature; thus preserving all the natural nutrients and flavour. Pasumark Mara Chekku Groundnut Oil is essential for a healthy and balanced diet.
Available In: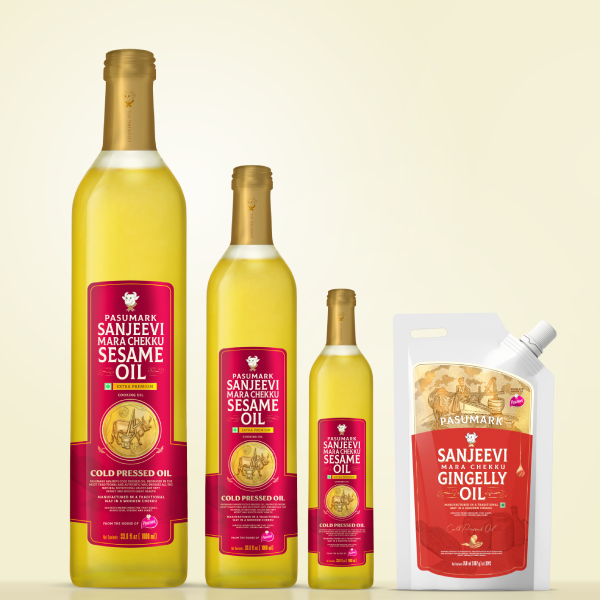 Sanjeevi Mara Chekku Sesame Oil
"Sanjeevi - The medicine that cures"
Sanjeevi Mara Chekku Sesame Oil is made in the most traditional and authentic way. Sanjeevi is cold pressed oil extracted from the traditional wood press machine. Only mature best-in-class seeds are selected for making Sanjeevi. Natural palm jaggery is added along with the seeds during the extraction process. Since the oil is made in room temperature, all the natural nutrients and flavour are kept intact without any external interactions.
The oil is full of health as the name "Sanjeevi" suggests. It is a rich source of Vitamin E, Antioxidants, Fatty acids - Omega 3,6 & 9, etc.
Available In:
Spout Packing (500 ml, 750 ml)
Glass Bottle (250 ml, 500 ml, 750 ml, 1 L)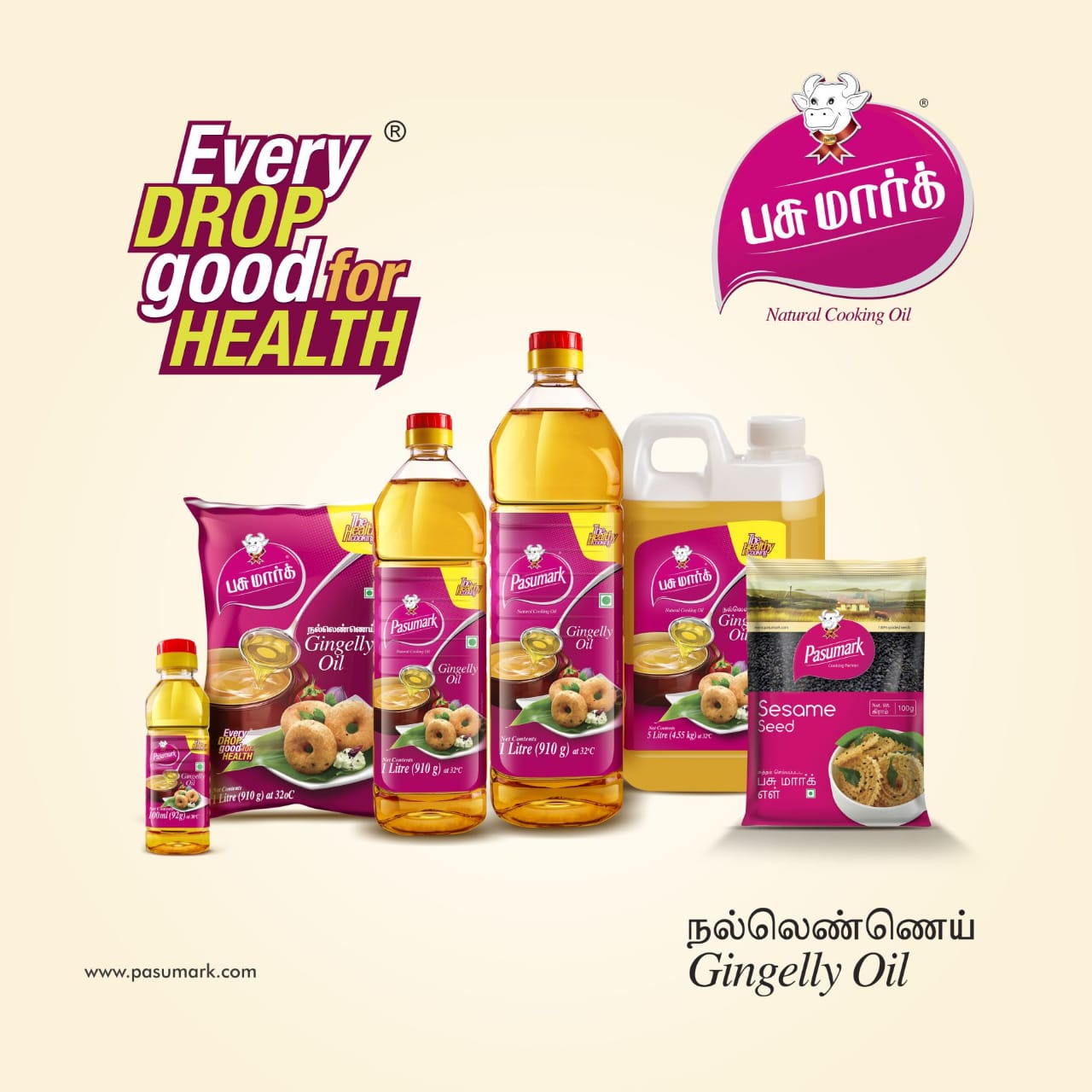 Buy Online
Get our amazing products from
PASUMARK GINGELLY OIL
PASUMARK MARA CHEKKU GROUNDNUT OIL
SANJEEVI MARA CHEKKU SESAME OIL
Private Labelling
We provide the same best quality PASUMARK Edible oils in your brand at the most competitive price. Currently, we are packing for 30+ private labels and exporting to 20+ countries.
We can supply the following oils in your Brand
Sesame/Gingelly Oil
Groundnut Oil
Cold Pressed Sesame Oil
Cold Pressed Groundnut Oil
Cold Pressed Coconut Oil
We also have various packing options for your Brands
HDPE Cans (200 ml, 500 ml, 1 L, 2 L, 5 L)
PET Bottles (100 ml, 200 ml, 500 ml, 1 L)
Transparent Glass Bottles (375 ml, 750 ml)
Frosted Glass Bottles (250 ml, 500 ml, 750 ml, 1 L)
Tin Containers (500 ml, 1 L)
Best Quality Oil
Best Packing
Best Service
Competitive Price
In your BRAND!
Massage
Gingelly Oil Massage
Benefits of Gingelly Oil Massage
Gingelly Oil can penetrate all 7 layers of the Skin and nourish all organs and tissues.
It softens and revitalizes the Skin and eliminates impurities. It helps to nourish the skin from within, repair damage and give a healthy glow.
It is very soothing to the Nervous system.
It helps to tone the muscles.
It gives a cooling and relaxing effect to body and scalp and reduces stress, tiredness and pain.
Regular oil massage from early age avoids baldness, grey hair and hair fall.
Regular oil massage boosts bone mineral density and bone health. It can provide relief from Arthritis.
Massaging your Head
Take 100 to 150ml of Gingelly Oil in a convenient container. The oil should be warmed to around 40°C. This will help the oil to penetrate into the skin easily.
Pour 1 or 2 tablespoons of warm Gingelly Oil onto your head and massage into the scalp using the flat of your hand, not your fingertips in circular motion.
Take some more oil and massage gently over the face using your palms and paying particular attention to your temples and back of the ears. Use a gentle horizontal movement with your palm across your forehead. Put a little oil in your ears with your fingertip and rub your ears and front and back of the neck.
Massaging your Upper-Body
Now put a little more oil on your palms and using circular movements over the joints and long up and down movements on the long bones, vigorously massage the shoulders and arms.
Next use the warm Gingelly oil to massage your abdomen gently and then the chest using large clockwise circular movements. Use a straight up and down motion on the breastbone.
Massaging your Lower-Body
Now work on your legs using the same vigorous up and down motion as on the arms with circular movements on the knees and ankles.
Finally, spend a few minutes giving a Gingelly oil massage to your feet using a vigorous back and forth motion especially on the sides of the feet, where it is said that energy centres are located that will help produce a settling effect on the nervous system if stimulated by massage in this way. You can use fingertips to apply oil to the toes.
Take care, you will be slippery.
Finishing the Massage
During this time some oil may flow into your eye and there may be some irritation, which is normal. You can also pour drops of oil in your eye to cool it. But please make sure the Gingelly oil you use is pure like PASUMARK Gingelly oil, which is manufactured naturally without any chemicals.
After your Gingelly oil massage it is very beneficial to allow the oil to soak in for a while, ideally 15 to 20 minutes. Even if you do not stay this longer, you will get the benefit of the massage. But the longer the oil stays on and more regularly you can do it, the more benefits you can get.
Once you take a bath, try to avoid shampoo or soap. Instead use Shikakai or natural bathing powders. The idea is to leave a fine almost indiscernible film of oil on the skin.
Location:
#116, Madurai Road, Virudhunagar, Tamilnadu, India - 626001
Open Hours:
Monday-Saturday:
10:00 AM to 06:00 PM
Email:
Customer Care: customercare@pasumark.com
Sales: sales@pasumark.com
General: info@pasumark.com
Call:
+91 4562 243575
+91 9894 043675